In today's digital-first economy, you'll need to maintain a robust online presence to attract steady leads and customers. A solid online presence is also necessary to growing your business and differentiating yourself from the competition.
In a world where the average consumer performs a Google Search, visits websites, or browses social media when researching new products and services, you'll need to develop a dynamic digital marketing strategy.
To succeed in this endeavor, consider partnering with a reputable digital strategy agency in NYC, like Think Design.
Below are the five ways a digital strategy agency can help you build a robust digital marketing strategy and scale your business to new heights.
5 Steps to Building a Dynamic Digital Marketing Strategy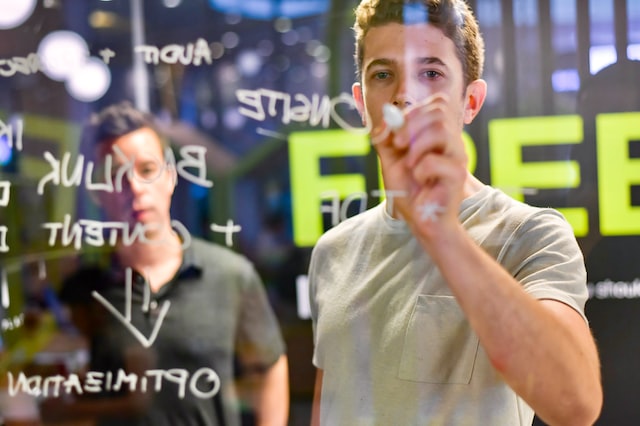 1. Analyze your current performance
Before going back to the drawing board, you'll need to analyze the performance of your current digital marketing initiatives. This assessment will help you gauge your overall marketing effectiveness.
Marketing effectiveness measures how effective a marketing strategy is in meeting your business goals.
Start by taking a deep dive into your analytics and performance reports. Measure your quarterly and annual results against your key performance indicators (KPIs) to determine what worked, what didn't, and why.
2. Study your competition
You'll also need to look closely at what your competitors are doing. Studying your competitors' digital strategy has become easy thanks to various digital marketing tools.
You can use a tool like SpyFu to analyze your competitors' SEO and PPC strategies. When utilized correctly, SpyFu can help boost your web traffic, improve your organic keyword rankings, and build more profitable partnerships with peers and sales leads.
3. Create a roadmap using the GSOT strategy framework
Once completing your internal performance analysis and competitor analysis, your digital marketing strategy agency will move on to the next stage: the creation of a GSOT strategy framework.
GSOT stands for goals, strategies, objectives, and tactics.
Your goals are what you're trying to achieve on a macro level. Examples of goals include penetrating a new market, reducing customer churn by 20%, and increasing customer lifetime value by 25%.
Your strategies refer to the approach you'll be taking to meet your goals. The appropriate ones will depend on where your leads and prospects are in the marketing funnel (i.e., awareness, interest, desire, and action).
Your objectives refer to the measurable numbers that correlate with your goals. For example, if you want to increase your customer lifetime value by 25% by EOY, your objective might be to re-engage 1,000 contacts to boost re-orders and sales.
Finally, your tactics refer to methods you'll use to meet your objectives. For example, if you want to re-engage 1,000 contacts, your preferred tactic might be to convert them with email marketing, newsletters, and push notifications.
4. Build your content strategy
Your agency will craft a content strategy based on your revamped digital marketing strategy framework.
Your content strategy should outline the following:
Your preferred content types (e.g., blog posts, videos, eBooks, and infographics).
Your preferred distribution channels (e.g., website blog, emails, newsletters, and social media pages).
Your preferred cadence (e.g. weekly blog posts, daily social media posts, and bi-weekly YouTube uploads).
You can use tools like Ubersuggest and Ahrefs for keyword research and assist with topic ideation. Other useful tools, like AnswerThePublic, allow you to analyze the questions users ask search engines regarding specific topics.
5. Set key performance indicators and benchmarks
To accurately assess the performance and results of your initiatives, you'll need to tweak your KPIs and set new benchmarks. Each activity your business invests in should have a clearly defined KPIs and measures.
For example, if your goal is to penetrate a new market, your KPI might be creating a new website subdomain for that country, with localized landing pages and SEO/PPC campaigns. Your benchmarks would be generating a certain amount of website traffic, number of leads, and conversions from these assets.
Grow Your Digital Marketing Return on Investment with Think Design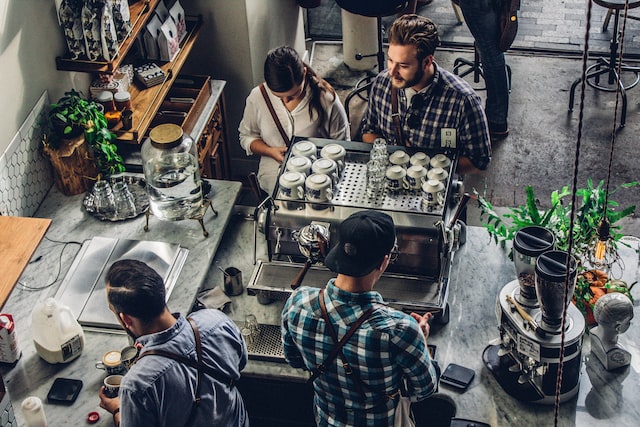 If you're interested in scaling your business and maximizing your digital marketing ROI, consider partnering with Think Design.
We're the premier digital strategy agency in NYC and have more than two decades of experience helping local and international businesses succeed in the online world.
Contact us for a free consultation and learn how we can take your business to the next level.