If you're reading this article, then you've probably heard of no-code development in some way, shape, or form. And if you have, then you (like most people) might be wondering how on earth it's possible to create apps and software programs without code.
We hate to break it to you, but there is code involved in no-code development. The difference between no-code methods and traditional methods, however, is that the code is behind the scenes when you're using a no-code platform to build your latest project. There is code, but you don't have to see it, read it, or interact with it.
No-code development has been a key factor in making software and app projects more accessible. For example, if you're a small business that doesn't have the budget to hire an in-house development team, no-code platforms can put development within reach.
In short, the answer to our title question is no. You will need an expert to create a complex application with no-code platform. In this article, we'll explore how no-code platforms are making software development accessible, affordable, and efficient – no matter how comfortable (or uncomfortable) you are with coding.
Where Did All the Code Go?
Before we get into the thick of it, let's pause for a moment and review what exactly no-code development is—and what it's not.
Once complex tasks that only expert programmers could tackle, software-building projects have become infinitely more accessible with the dawn of no-code development. "No-code" refers to a software development strategy that's designed to allow even the least technical people to execute software. In short, there's no coding required.
But as we said before, there is hidden code in no-code development. So where is it? No-code development platforms use prewritten blocks of code packaged in user-friendly drag-and-drop models. Essentially, these platforms are user interface builders. When you use a no-code platform to develop a project, you'll be working with visual models rather than complex coding.
These prewritten blocks of code allow for faster turnaround times on projects– and they also lower costs. If you choose to partner with a digital strategy and software development agency like Think Design, you'll be able to get no-code development services that are tailored to save you both time and money on your projects.
What No-Code Development is NOT
No-code is not the same as low-code, although the terms are often used interchangeably. People with zero coding knowledge can use no-code platforms. That's because no-code uses declarative programming. In other words, you work with a visual model to tell the system what you want. In traditional coding, developers write code that tells platforms how to implement desired functionality. This is a key difference.
Low-code platforms can also be used by those of us who are less technically inclined, but at some point in the process, users will need to bring in a trained developer to finish things off. These platforms enable users to build an application up to a certain point, but then a developer is needed to code and customize what's left.
There's also a common misconception that because no-code development platforms rely on drag-and-drop tools, they can be used to make only simple apps or programs. That's simply not the case.
Like any technology these days, no-code application builders have been rapidly evolving. They can now support broad functionality for many different kinds of apps. Plenty of end-to-end enterprise applications can be built using no-code platforms.
The New Age of Civilian Developers
One of the driving factors behind the popularity of no-code development is the shortage of traditional developers. Forbes has reported that there will be a shortfall of 4 million developers in the U.S. alone by 2025. With demand for application building at an all-time high and the supply of developers trailing behind, more and more people need to look elsewhere.
That need has spurred the rapid development of a profuse number of no-code development platforms. With their easy-to-use interfaces and intuitive drag-and-drop tools, these platforms make software and app development accessible to anyone. There's no need to be a pro.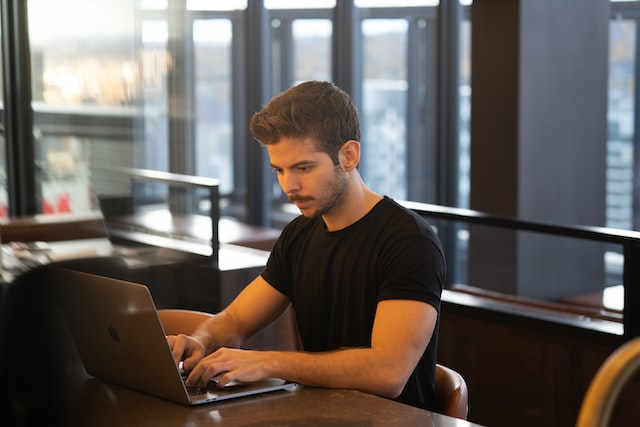 Partner With NYC's #1 No-Code Developer to Get the Job Done Right
As with any undertaking, you'll save time and money by doing it right the first time. As New York City's premier no-code web developer, Think Design can help. We want to work with you to tackle the challenges your business is facing, build your digital strategy, and create your next project to reflect the professionalism your brand deserves.
Our team has years of experience optimizing the online presences of companies spanning many different industries. We're the experts in making no-code projects accessible, affordable, and effective. Reach out to us today to learn more about our suite of no-code development solutions.